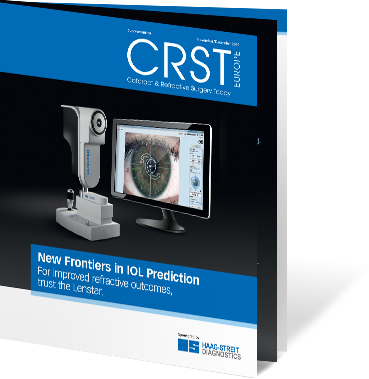 Learn about the new frontiers in IOL prediction for improved refractive outcomes.
Download the Cataract & Refractive Surgery Today Europe supplement that features articles by Dr. Warren Hill, Dr. Michael Snyder, Dr. Adi Abulafia, and Dr. Robert Osher.
The Hill-RBF Method available exclusively on all Lenstar devices
Beginning in August, all Lenstar devices will be the only devices to bring you the Hill-RBF Method onboard via EyeSuite...Free. This latest approach in IOL calculation involves pattern recognition, data Interpolation and a validating boundary model, that improves accuracy and confidence with IOL power prediction.
Stay current with EyeSuite software updates.